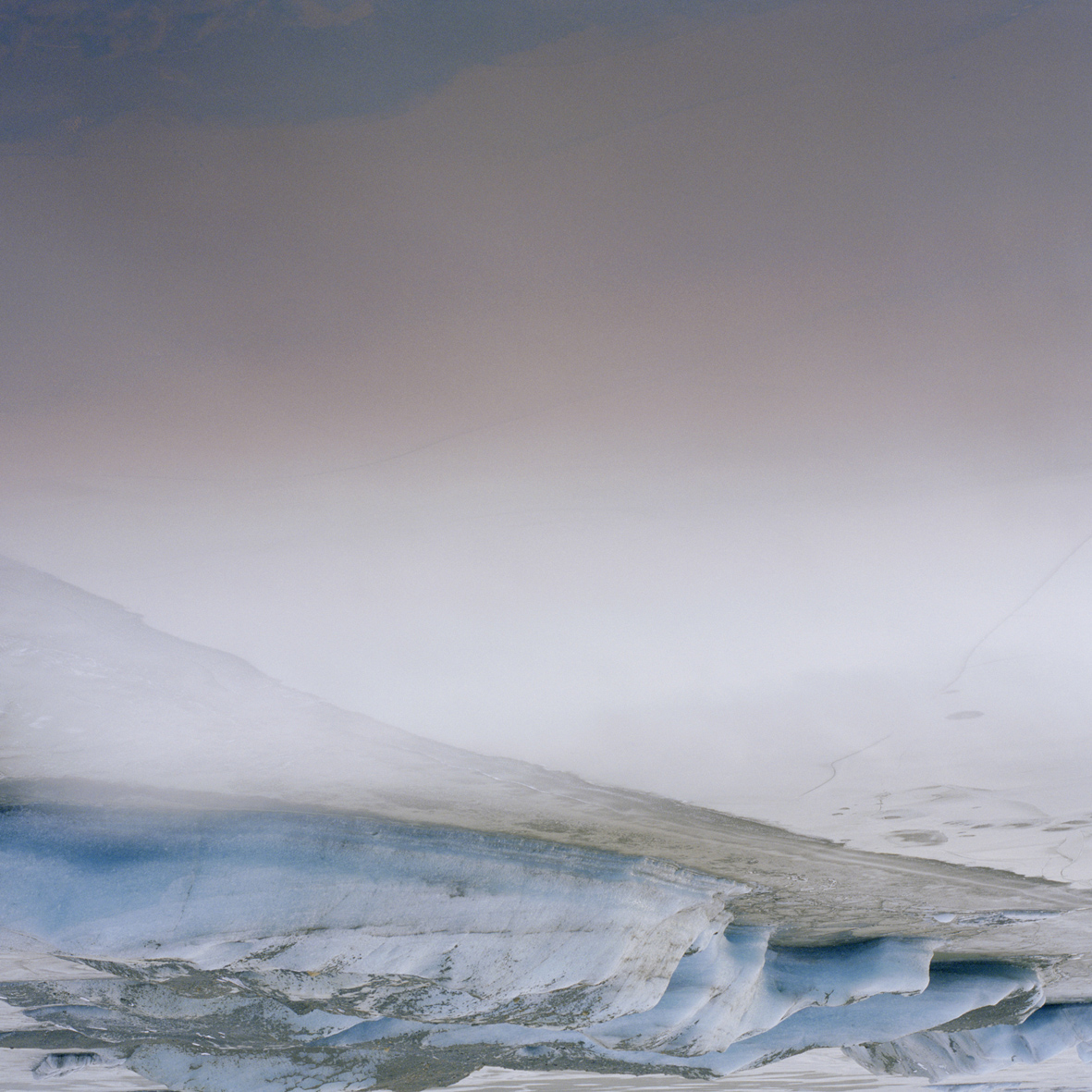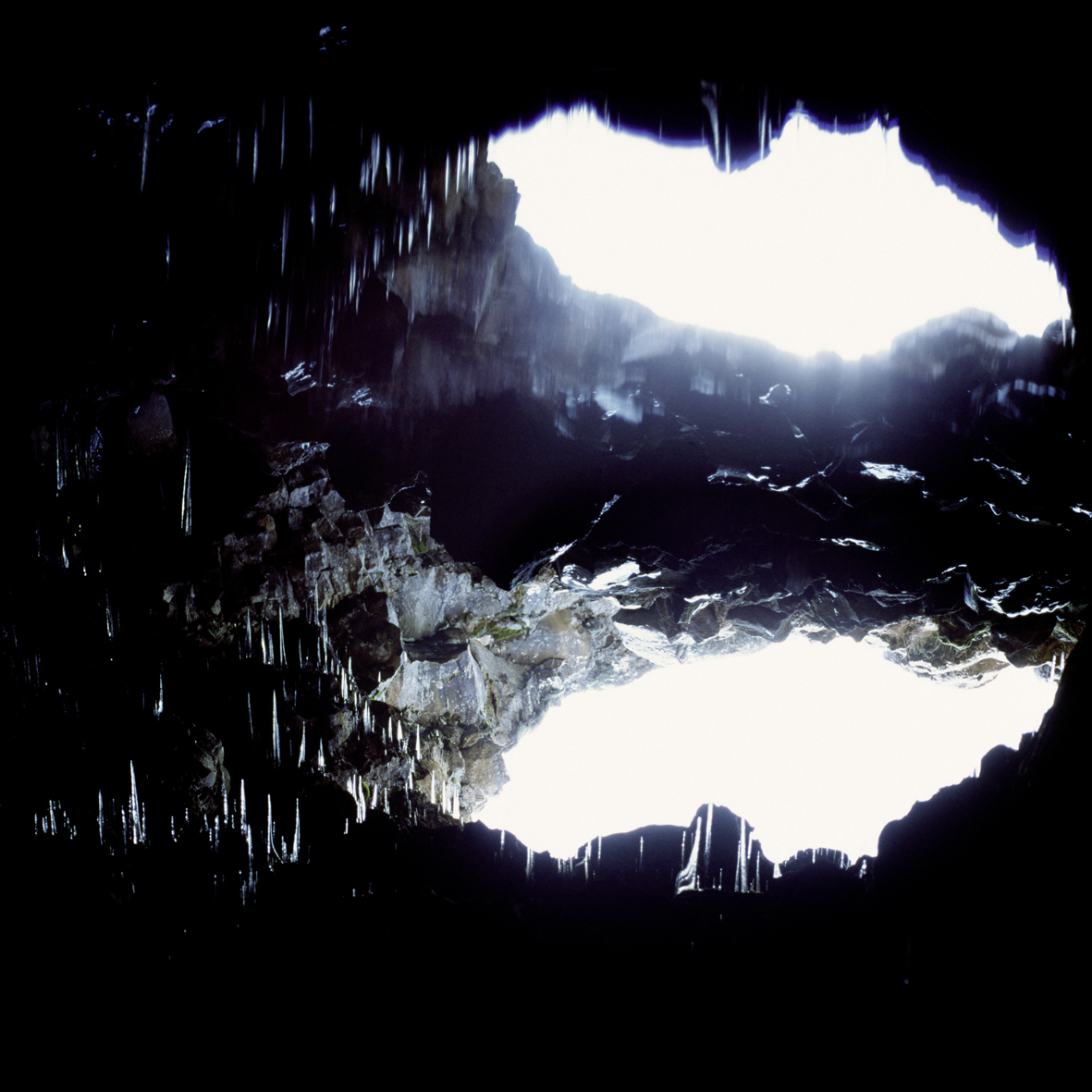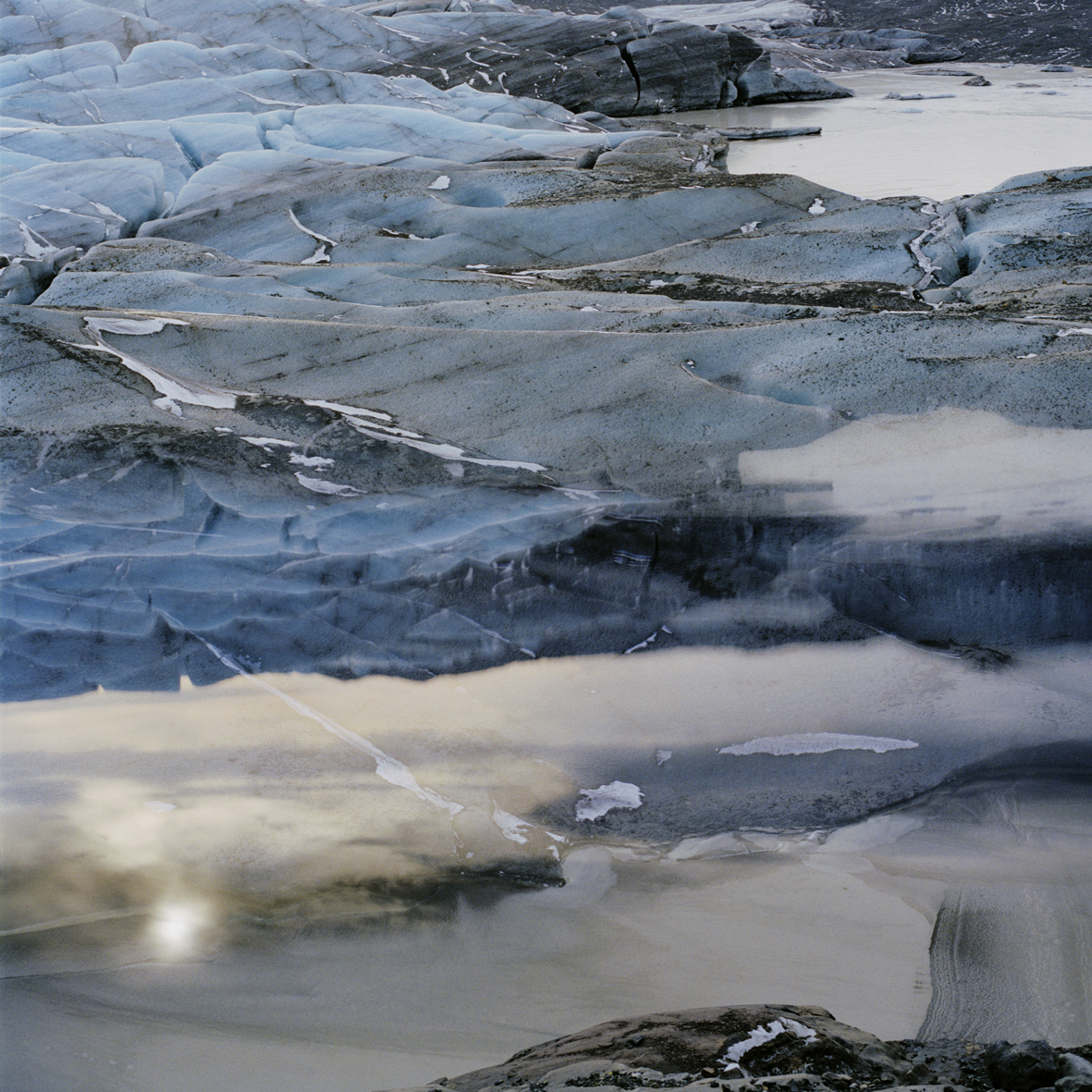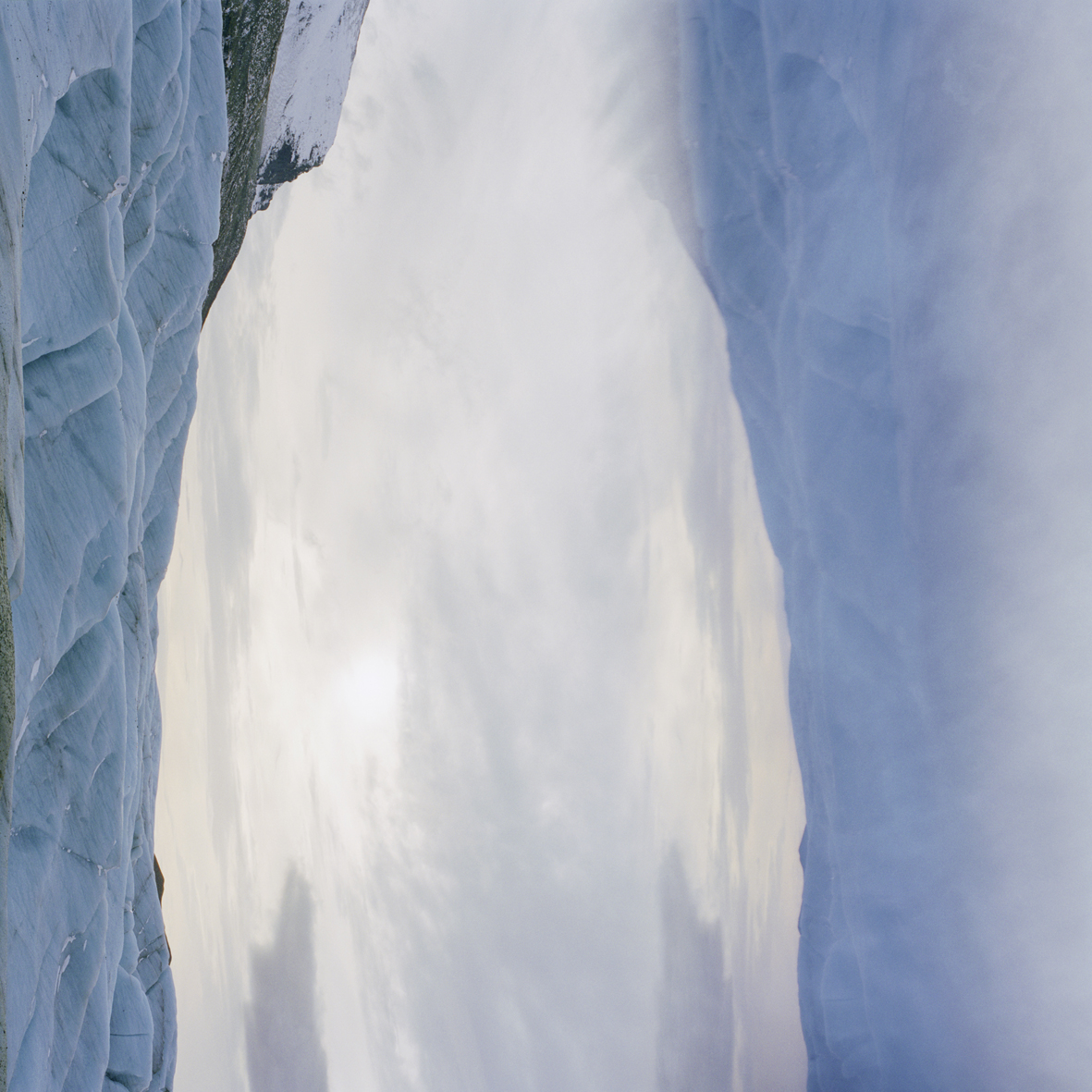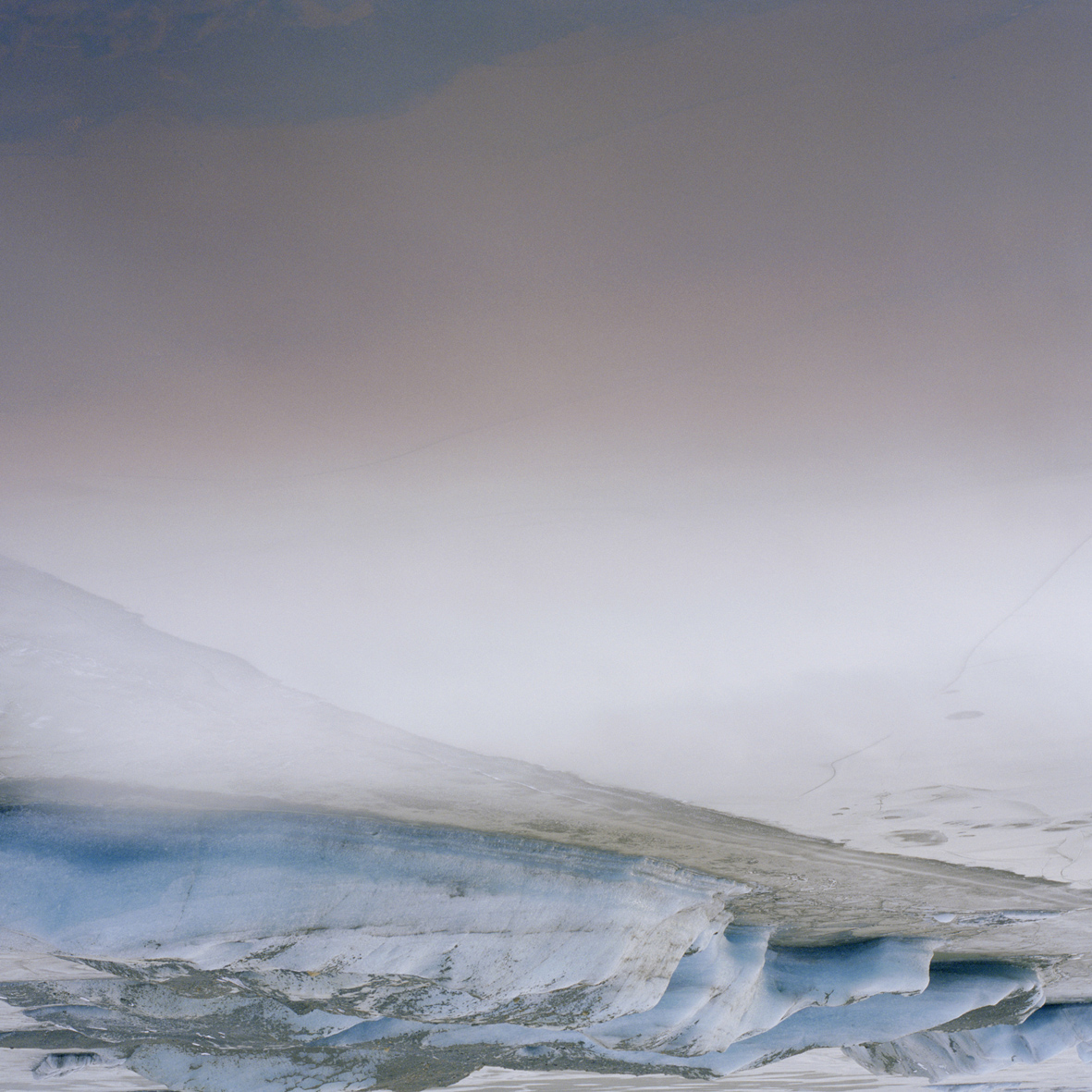 GLAS 2011
Light reflects and refracts sweeping across the walls, momentarily revealing itself as images of a landscape, before sweeping away again. Projecting images created on a field trip to Iceland in 2010, the installation captures a hyper-idealist landscape from that which already exists.
Onsite image manipulation, illusions of vortexes and symmetries are cleverly used in the work, giving rise to a numinous and ethereal landscape.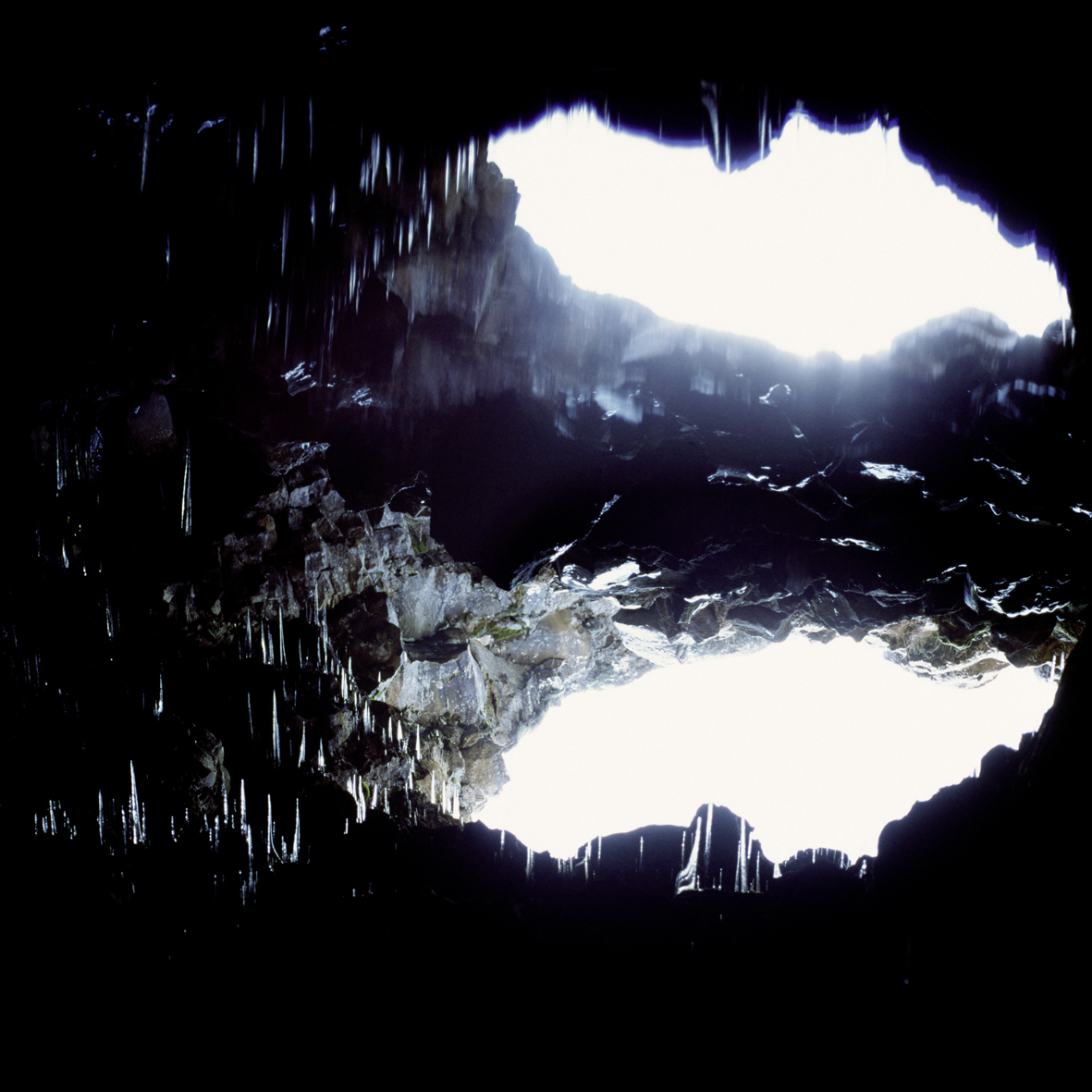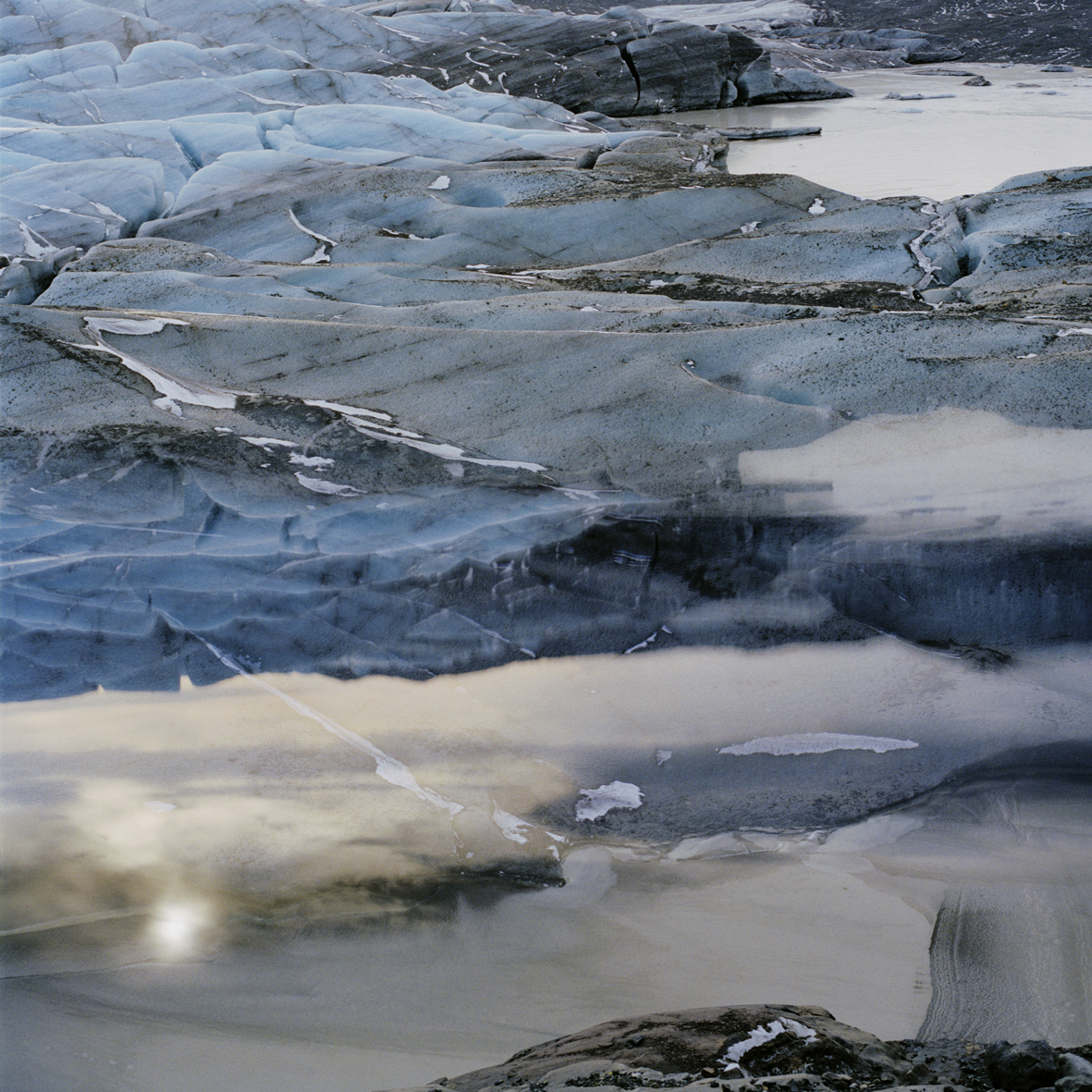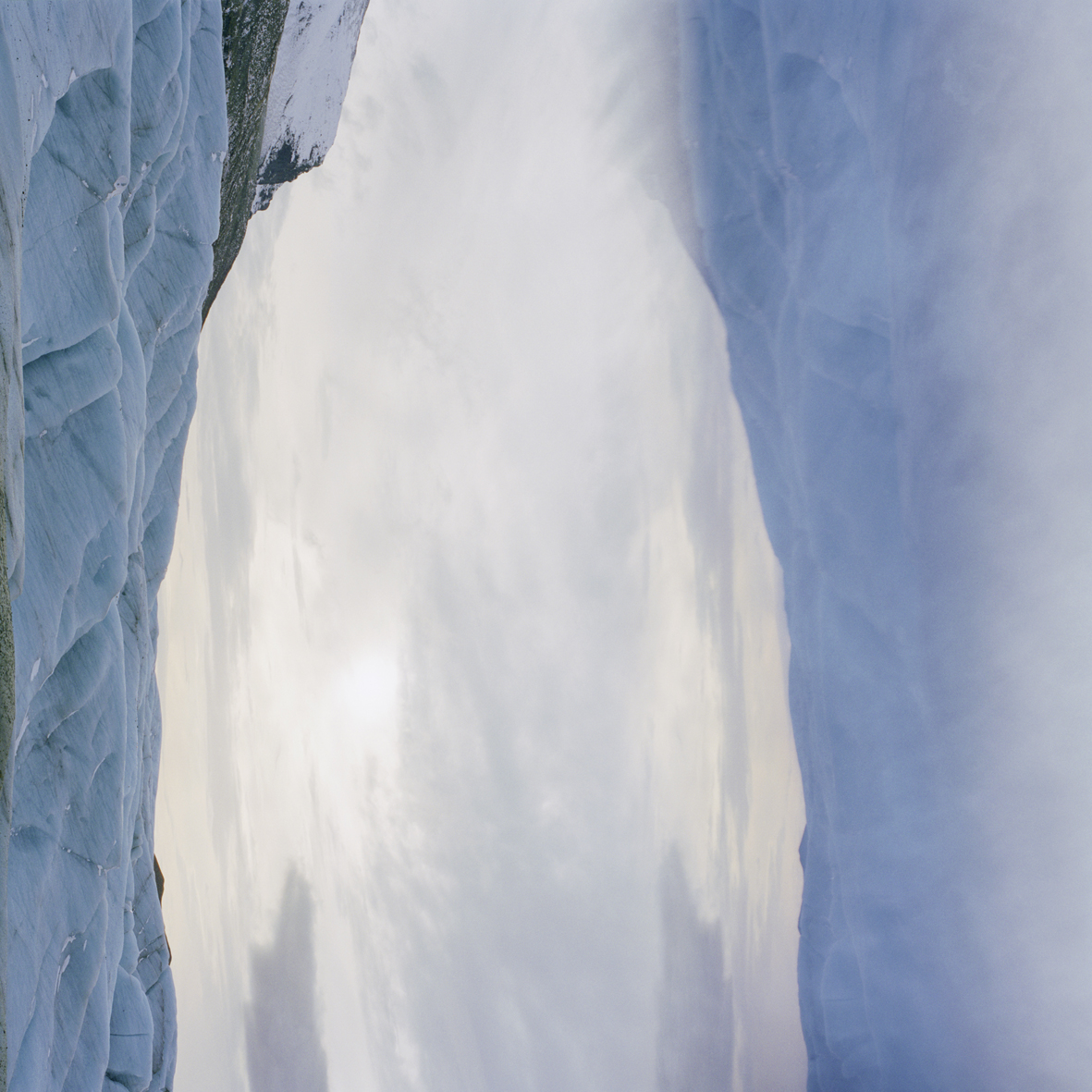 Glas Installation view
'Glas', Trocadero Art Space, Melbourne, Australia, February 2012
Dimensions variable. 4:30 minute DVD loop, Digital projection; Plexiglas; electric motor.